Outside Information and Magnetic North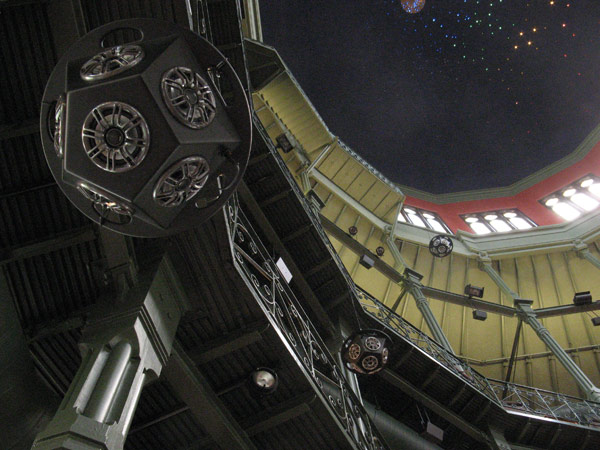 Outside Information was a site-specific sound installation at the Mandeville Gallery of Union College, housed in the spectacular Nott Memorial building from July to November, 2008.

Listen to a recording of Outside Information in operation, interacting at low levels with the ambient soundscape of the memorial. (About 5 minutes)

Magnetic North was a collaborative performance piece between myself (audio), Chris Harvey (design/performance) and Kimberly Young (choreography/performance) that took place on September 18, 2008, in conjunction with the installation of Outside Information.

Listen to the recording of the Magnetic North performance. (about 30 minutes)

The Outside Information artist statement:


Depending on how you listen to it, Outside Information is a decorative soundscape for an already highly-decorated space, or a means of listening to and navigating a complicated acoustic environment. The eight Hemisphere speakers suspended in the giant column of air carry layers of small, shifting sounds to all parts of the Nott Memorial, activating the space's acoustics and providing opportunities to explore its sonic eccentricities. The small sounds in the speakers create a wash of sound in the space, which resolve into unexpected detail when a speaker is approached closely. Every point on each of the space?s levels provides a different perspective on these sounds.

The title is inspired by the Jason Martin song "Inside Information", which was written about the Nott Memorial and the mysteries (and alleged conspiracies) surrounding its geometry and decoration. In Martin's song, he describes trying to discover the secret meanings of the Nott, suggesting that "If you ask, no one will tell you/but you should ask anyway." Outside Information, by contrast, supplies the space with an extrinsic layer of activity, geometry, decoration, and meaning, no less mysterious, but gradually yielding to investigation and exploration.

In many ways, this piece expands upon my 2007 Steepings series of sound installations, which were made to flood smaller spaces with intimate, shifting sounds that varied based on a set of simple rules. Outside Information uses similarly-conceived custom sound software to generate algorithmic sound with both greater momentary variability and the capacity for long-term drift. As the resulting environment can sound quite different from hour to hour, day to day, and will interact with changes in the air conditioning's rumble and human activity in the space, my hope is that it will reward repeated visits from the members of the Union College community that encounter it daily or weekly.

Images of Outside Information
credit: Kimberly Young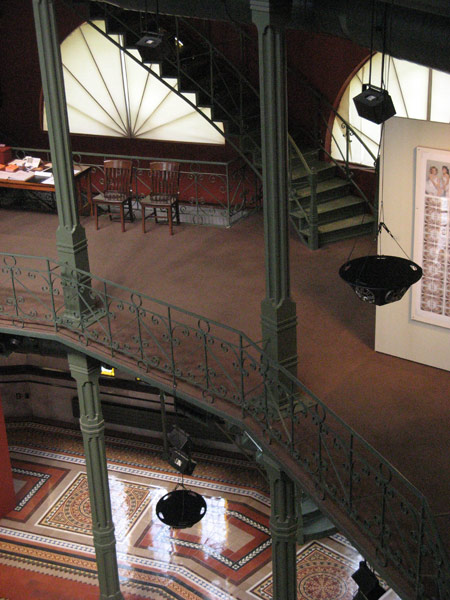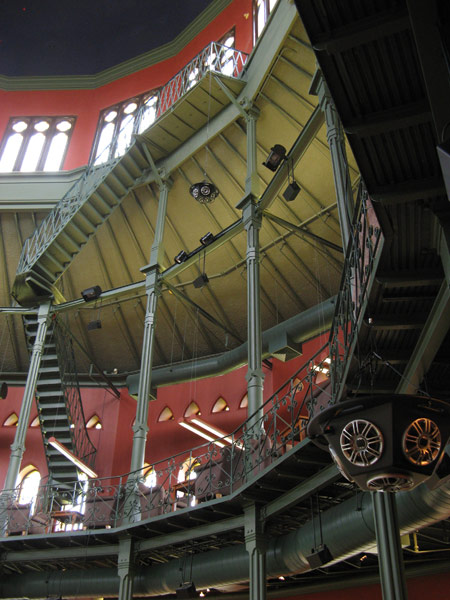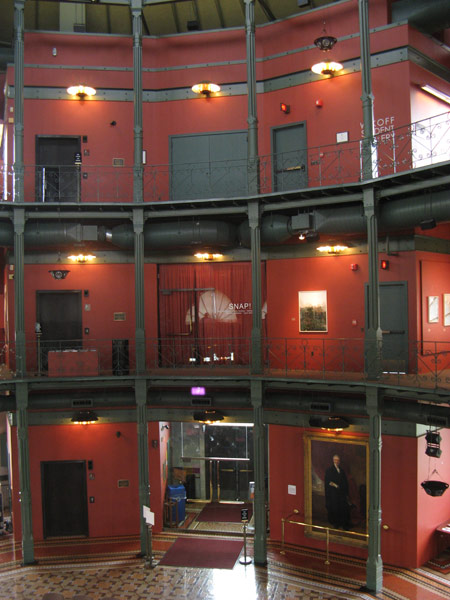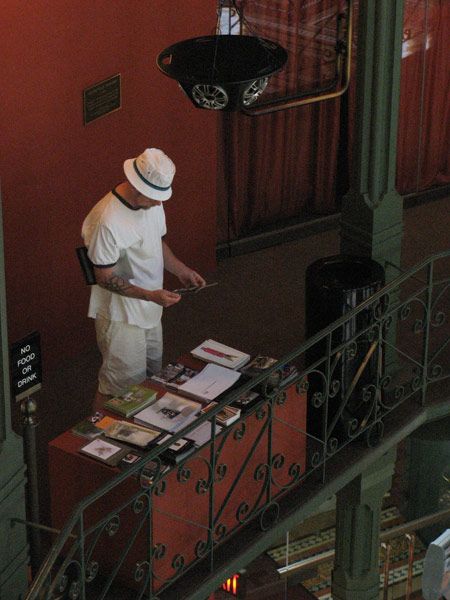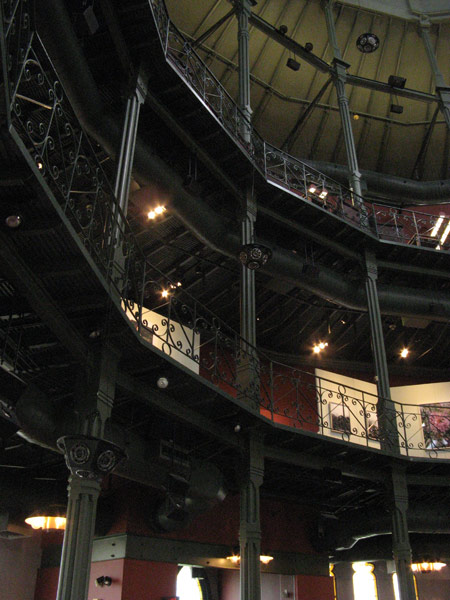 The outside of the Nott Memorial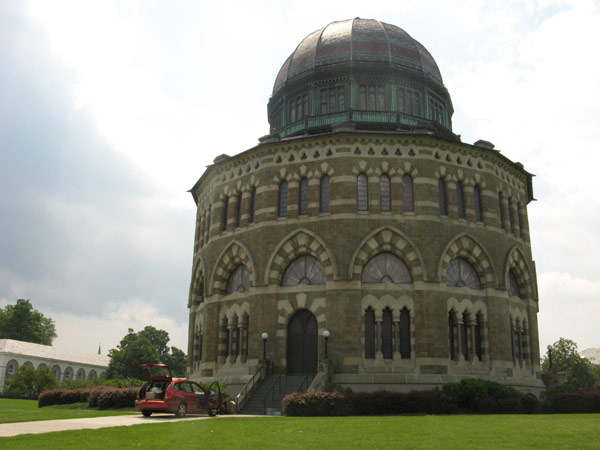 Images of Magnetic North
credit: Patricia Fabricant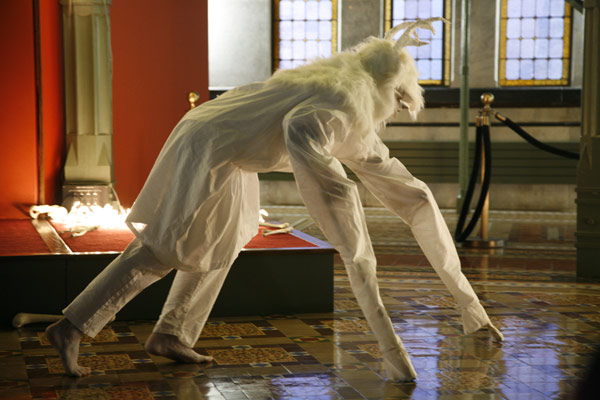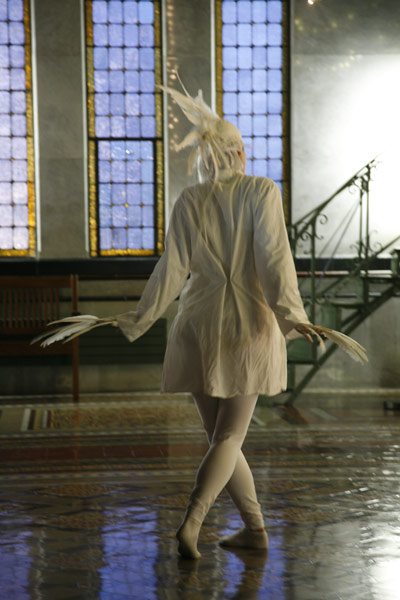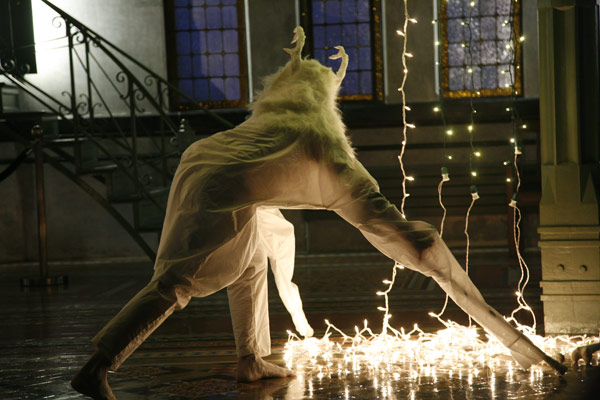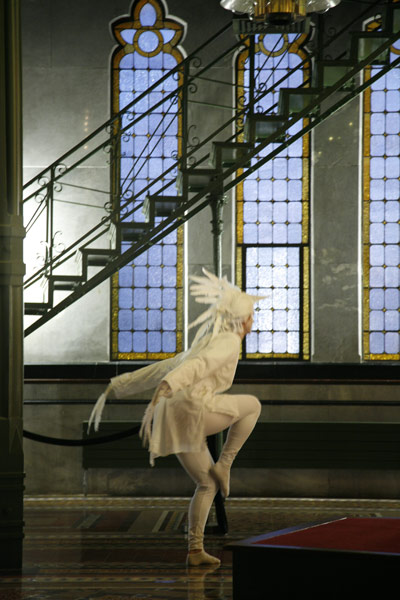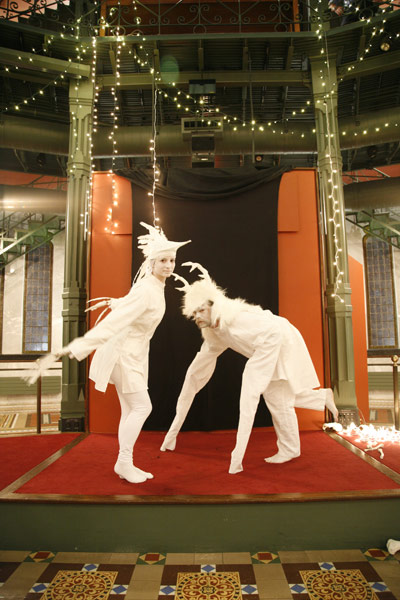 Back to the Gallery